ARE REPAIRS UNDER WARRANTY?
Yes. Except as provided below, Bergstrom Automotive guarantees the work performed pursuant to the repair order so long as said vehicle shall remain under the present ownership.

This Warranty shall only apply if the defects occur under normal driving conditions and not where any vehicle has been subjected to accidents, negligence, abuse or misuse. Specifically excluded from this limited warranty is rust perforation and stone or gravel marks or chips resulting from operation conditions.

All claims against this Limited Warranty must be returned to Bergstrom Automotive for Limited Warranty coverage consideration.

Bergstrom Body Shop Locations
Don't Worry, we will help!
- Call your insurance company
- Call the nearest Bergstrom Body Shop
- Leave the rest to us!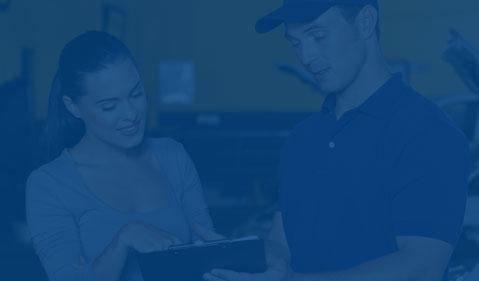 AFTER THE REPAIRS (FIRST 30 DAYS)
After your repairs, it is OK to...
Wash the vehicle by hand with cool water and a very mild car wash solution using a soft cloth or mitt

Recommendation: Always use clean fresh water and wash your vehicle in the shade

After your repairs, it is NOT OK to...
Do not use a commercial car wash (stiff brushes or sponges could scratch the finish and therefore damage the surface), instead use a chamois or soft towel to dry

Do not dry wipe your vehicle (dry wiping can scratch the finish)

Do not drive on gravel roads (chipping the finish is easily done in the first 30 days)

Avoid parking under trees and utility lines which are likely to attract birds (bird droppings have a high acid content and will damage a freshly painted surface; also, tree sap can mar or spot a freshly painted surface)

Do not spill gasoline, oil, antifreeze, transmission fluid or windshield solvent on the new finish

Do not scrape ice or snow from the newly painted surface (scrapers can act like a paint scraper on a newly painted finish

Recommendations: Within the first 90 days, do not wax or polish the vehicle (this will allow the finish to dry and harden completely)