Bergstrom Auto Body Repair Estimates

FAST & FREE ESTIMATES
What is an estimate?
An approximate value of the visual damage on a vehicle.
What will an estimate tell me?
An estimate from Bergstrom Automotive will tell you the type of parts, and approximate cost,
that will be used on the vehicle.
OEM (Original Equipment Manufacturer): a new part that is ordered directly from
the vehicle's manufacturer

USED / LKQ (Like Kind Quality): a used part from same model / type of vehicle

RE-CONDITIONED / RE-MANUFACTURED: a used part that has been rebuilt or refurbished

ECONOMY: a new part; not from the original manufacturer

LABOR / HOURS, REFINISH TIME: amount of time it will take to replace parts or repair damaged areas by a technician, refinish time is the amount of labor needed to paint the vehicle
Been In an Accident?
Don't Worry, we will help!
- Call your insurance company
- Call the nearest Bergstrom Body Shop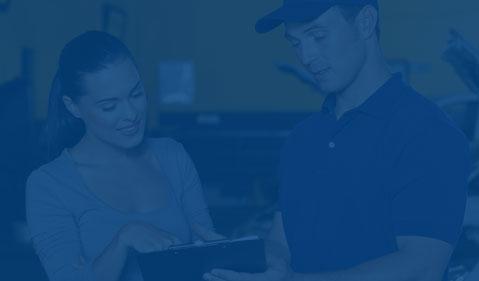 What is an estimate supplement?
An estimate of additional parts and or labor needed to complete the repair. Most often is generated by the estimator when they have achieved a complete view of the damaged vehicle.
If my vehicle's frame is damaged, is it a total loss?
No. A vehicle is a total loss only when the price of repairs exceeds the insurance companies determined value.
Most cars are built using uni-body construction (frame & body as one). Our skilled technicians, with the aid of our state-of the-art laser measuring system, can return any vehicle to its original factory specifications.
If it is determined that the frame section is bent beyond repair, that section can simply be replaced.
Can you match the paint color?
Modern factory finishes incorporate multiple layers of highly specialized paints. Bergstrom Body Shop has made a major investment in the finest paint system available and constantly upgrades its technology and equipment to ensure that each vehicle's paint matches.
We take special pride in our ability to match factory finishes as the final step in the restoration process.
Is there a warranty on the repairs to my vehicle?
Yes. Bergstrom Body Shop guarantees all repairs.